"Exeter's Best Value in Self Storage for Business or Personal Needs"
The Exeter Storage Depot has been serving the self storage needs of Exeter and surrounding communities for over 20 years with modern, steel, purpose-designed self storage buildings in a secure, central downtown location. At The Exeter Storage Depot we are committed to maintaining the best value in personal and business self storage in the most accessible, clean and secure facility in the Exeter area.
Convenient, Secure, Downtown Location
Modern, Clean, Dry, Lighted Facility
Business/Commercial or Household/Personal Storage Facilities
Flexible Lease Options-Monthly Rates or Long Term Available
Ground Level Drive-Up Units and Climate Protected Inside Access Units
24/7 Hour Access to all Units
Professional, On-Site Management
Click below for more information!






Business Storage Solutions
starting at only $38 per month

The Exeter Storage Depot is your corporate and business off-site storage specialist.

Free up valuable office or retail space by storing your business records, files, furniture, filing cabinets, seasonal displays, sample merchandise, signs, extra inventory, or office equipment. We offer space saving solutions for retail shops, restaurants, contractors, accountants, sales reps, medical offices, manufacturers, government and educational institutions.

Click below to see our size options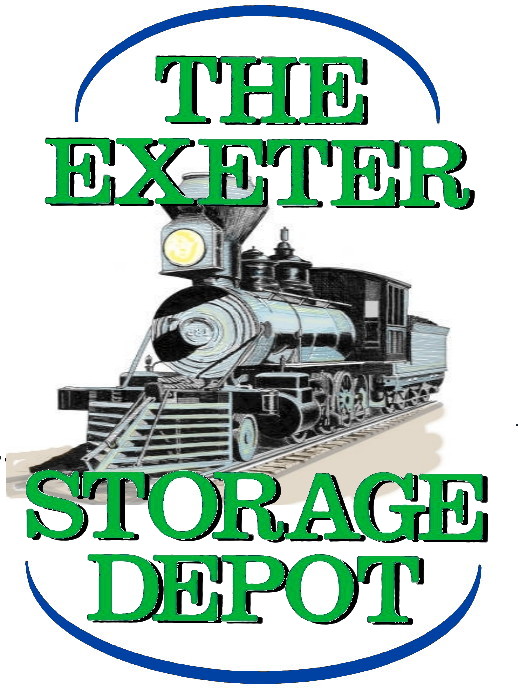 "We're Located Right Downtown, next to the Amtrak Station off of Lincoln Street"

The Exeter Storage Depot, Inc. • 603-778-3778 • exeterstorage@aol.com
Best Value
Lowest Cost
Best
Storage Businesses
Discount Storage Prices
Convenient
Where to store
Easiest
Downtown Exeter
Business
Personal
Ground Level
Secure
Modern
Steel
Recommended

Valid

A Storage King

Storage King

Space Station Storage

Creative Self Storage

Bridge Brothers Movers

Pods Storage

Rent a Sam Portable Storage

Public Storage Exeter Mills Riverwoods The Boulders Sterling Hill Langdon Place Exeter Chamber of Commerce Apartment building Residential apartment